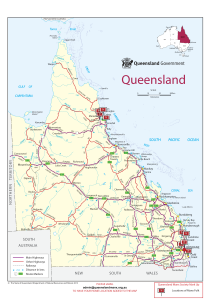 ---
The first Object of the Queensland Manx Society Incorporated is:
TO SUPPORT THE MEMBERS OF THE QUEENSLAND MANX SOCIETY
---
PLEASE NOTE

You DO NOT need to be a member of the Queensland Manx Society Incorporated to participate in any of our activities. All community members with Manx ancestry, Manx heritage, or an interest in Manx, Celtic or Viking cultural heritage are welcome to join us.
A membership application form can be downloaded from this link: QMS-Application-Form.pdf
---
Members, kindred organisations, friends and visitors are welcome to participate in any of our programs, including but not limited to the following:
·         Social luncheons / dinners
·         Picnics and BBQs
·         Community interaction at Celtic events
·         Website
·         Social Media sites
·         Newsletters
·         Regular eMail and/or telephone contact with members
---
We also make ourselves available to assist or help Manx folk ANYWHERE in Queensland.  We are also in a position to refer people to specific-to-need Organisations in cases where we are unable to assist or help using our own resources.
---
One of our ethical stances is that:  All Manx descendents residing in Queensland, northern New South Wales and Norfolk Island are part of our extended family – regardless of financial membership status within the Queensland Manx Society Incorporated.  Membership of the Queensland Manx Society is totally voluntary, and participation in any of our activities is not "member exclusive".  Our activities are open to ALL persons of Manx Heritage and to those that share our interest in the Isle of Man and Ivernian / Pict, Celtic, Norse (Viking) and Manx Cultural Heritage.
---
Social luncheons / dinners:
The Queensland Manx Society Incorporated meets socially on regular occasions. The dates for social luncheons are detailed in the Newsletters (see News). A special event is always held as part of the Tynwald Day celebration during July.
Public Events:
There are a number of public events at which members of the Queensland Manx Society attend as a group –
St Patrick's Day Parade Brisbane – March of each year
Australian Celtic Festival – during 28 April – 01 May 2016 we will be celebrating the Isle of Man
International Tartan Day – July of each year
Townsville Celtic Festival – November of each year
Young Family Events (for Children and Grandchildren):
We aim to provide activities for the entire lifespan of our target market. Therefore we like to consider the needs and wants our future leaders and members – the children and youth of Manx heritage.
QMS Family BBQ in the Park – February of each year
Hop tu Naa – 31st October each year (commencing 2016)
Significant Personal Events
Information is available for Manx cultural traditions involving Courtship, Marriages, Births, Funerals and Traditional Feast Days should people wish to include a little tradition into these personally significant events. Please use the contact form to request information on any event you are investigating.
---