Our Centenary Celebrations at Ormiston House were a resounding success.
Visitors were treated to Devonshire Teas and a tour of this historic house whose grounds overlook Moreton Bay.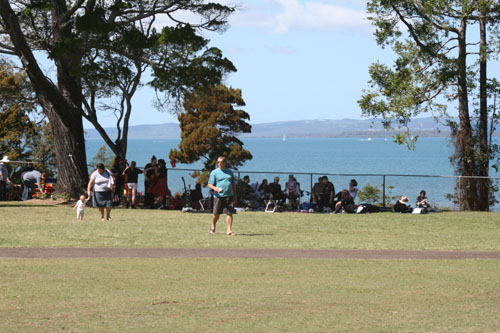 Our Manx Festival showcased Manx music, genealogy, and memorabilia, showing how our Society has evolved over the last hundred years in Queensland.
We had stalls displaying Manx items, dressed dolls in kilts, pot plants, Manx cakes and biscuits as well as fare from other food vans. There were barbeques, coffee and drinks available to an appreciative and relaxed audience.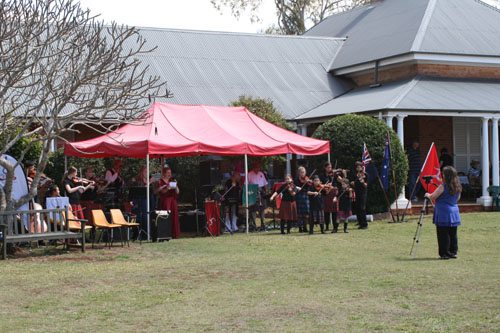 We had a lace maker and a lady who made rag rugs out of left over cloth and remnants.
We had invited a couple of Viking groups who hold tournaments and village displays, but unfortunately they dropped out to meet other engagements, as did the dancing group.
Three Tourist Trophy bikes were on display to interested visitors, some of whom remember either riding the Manx TT circuit or visiting the Isle of Man when the TT was on. The bikes on display were a 1911 belt drive TT Racer, a 1949 Triumph Speed Twin and a Manx Norton.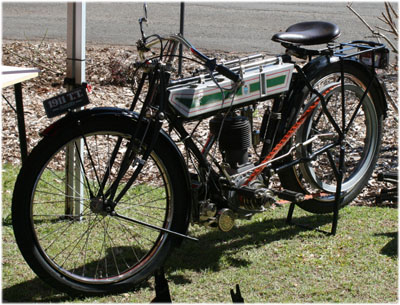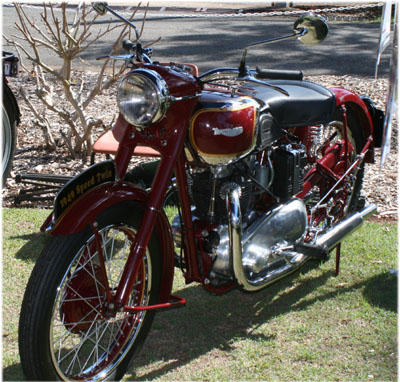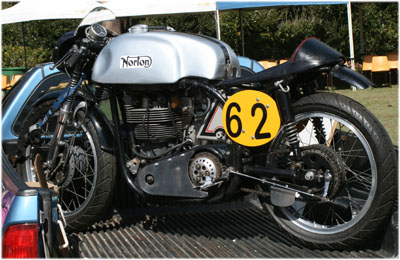 Visitors came from as far away as New Zealand, NSW and Western Australia to help us celebrate our Centenary.
Master of Ceremonies, George Williamson, entertained the audience and kept the program flowing along .
Our performers included the Moreton Celtic Fiddle Club, made up of young musicians who perform regularly around Brisbane, play by ear and are very popular wherever they go, and the Elan Sopranos, two young multi-talented girls with beautiful voices who are becoming well known in Brisbane musical circles and to a widening audience.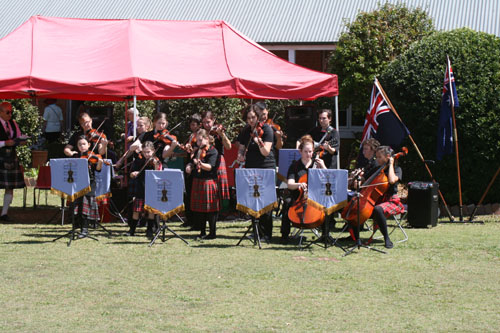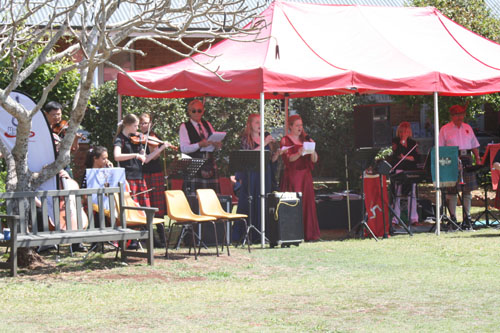 Manx Society member, David Kemp, and his singing partner, Bambi Knoblauch, of Celtic band, Whisky Mac, performed a selection of Manx, Celtic and other songs for our entertainment. This duo has often played for us at our Tynwald Day celebrations.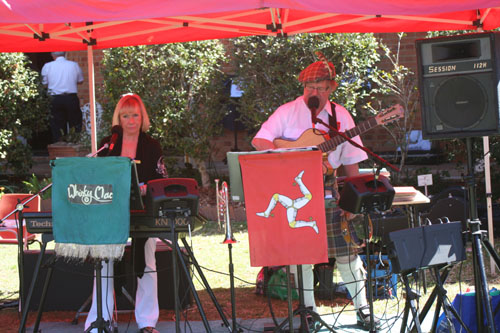 We had the Lockyer Valley Pipe Band, whom we often refer to as our own pipe band, play for an enthusiastic audience under the leadership of Pipe Major Rod Jamieson. They proudly wear the Manx National Tartan and display a flag with the Three Legs of Man wherever they play. Their Pipe Tutor is Mark McKenzie, who has won many awards in Australia and Scotland for his piping.